AFE already manages a wide range of automotive standard file formats. Nevertheless, some companies require individual extensions and integrations. We meet these requirements in customer-specific development projects.
To request new feutures or individual extensions, please use our ServiceDesk.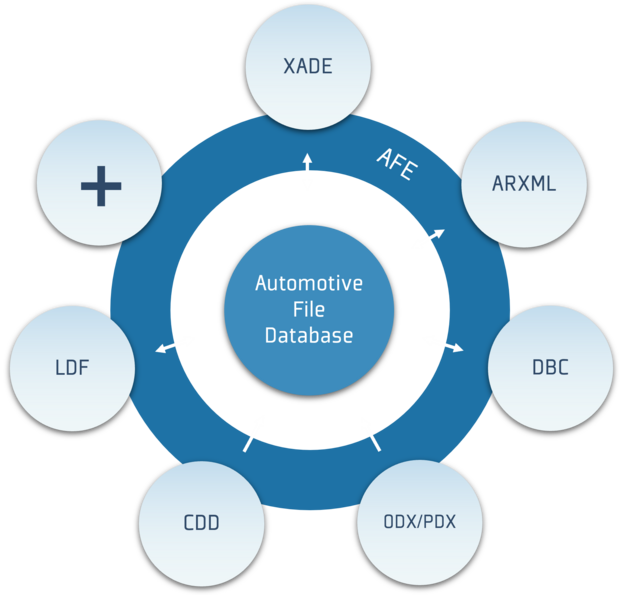 Automotive File Database
Our Automotive File Database represents the core of our development tools.
With the help of this database, the common file formats (of the automotive industry) can be processed. Because of the rapid developments in formats, especially Automotive Autosar, it is also important to us to constantly update and expand it.
AFE works as a user interface, designed for a structured and simple presentation as well as intuitive usage of the files.
But the Automotive File Database can also be integrated into other toolchains. For example, CanEasy and the Automation & Testing Suite use this database for their specialised application areas of bus simulation and testing.